Dr. Emily Lubar (Schuster) provides dental sealants to protect your teeth from cavities and help keep your smile healthy. While sealants are typically offered to children, adults at greater risk of tooth decay can also benefit from this preventive treatment. Call for more information and to set up your appointment with our skilled dentists.
What are Dental Sealants?
Dental sealants constitute a preventative dental procedure aimed at safeguarding the chewing surfaces of molars and premolars (back teeth) against tooth decay. These teeth possess fissures, grooves, and pits that provide convenient hiding spots for food particles and bacteria, ultimately leading to cavities. Dental sealants are typically crafted from a thin, resin-like material similar to plastic. This resin is carefully applied to the teeth's chewing surfaces and firmly adheres to the enamel.
The primary goal of dental sealants is to establish a physical barrier on the tooth's surface, effectively sealing off the deep grooves and fissures where bacteria and food particles tend to accumulate. This proactive approach plays a significant role in preventing cavity formation.
The Usefulness of Sealant
To guard your teeth against harmful bacteria that may cause disease, dentists administer sealants. The deep grooves in your back teeth aid in breaking down food while chewing. Over time, food and bacteria accumulation in these grooves can lead to tooth decay, commonly known as cavities. Sealants are used to cover these regions, preventing bacteria from penetrating.
Who is a potential candidate for dental sealants?
Dental sealants are a standard practice for children and teenagers, but even adults with no record of tooth decay or molar fillings can reap rewards from this process. Essentially, individuals with a susceptibility to tooth decay in their rear teeth should consider sealants.
While dental sealants are typically associated with kids and teens, even adults without dental decay or preexisting molar fillings can derive benefits from this treatment. Essentially, anyone with vulnerable back teeth should explore the option of sealants.
How to prepare for dental sealants.
You don't need to do anything to get ready for dental sealants. They will be inserted during a routine office visit by our dentist or hygienist. Your teeth will be thoroughly cleaned before we apply the sealants. This aids in preventing the buildup of bacteria between the sealant material and the surfaces of your teeth.
How  dental sealants work.
Preparation: The teeth to be sealed are cleaned and dried.
Application: The sealant material is then applied to the chewing surfaces of the teeth, where it bonds to the enamel.
Hardening: A special light is used to harden the sealant, which creates a protective barrier on the tooth surface.
Dental sealants are typically applied to the permanent molars of children and teenagers as soon as they erupt. However, adults who are at high risk of tooth decay can also benefit from dental sealants.
What are the benefits of dental sealants?
Protection against decay

: Dental sealants provide a protective barrier against bacteria and food particles that can cause decay.

Easy application

: The application of dental sealants is quick, painless, and does not require any drilling or removal of tooth structure.

Cost-effective

: Dental sealants are a cost-effective way to prevent tooth decay, as they can last for several years and are less expensive than fillings or other restorative procedures.

Improved oral health

: By protecting teeth from decay, dental sealants can improve overall oral health and prevent the need for more extensive dental treatments in the future.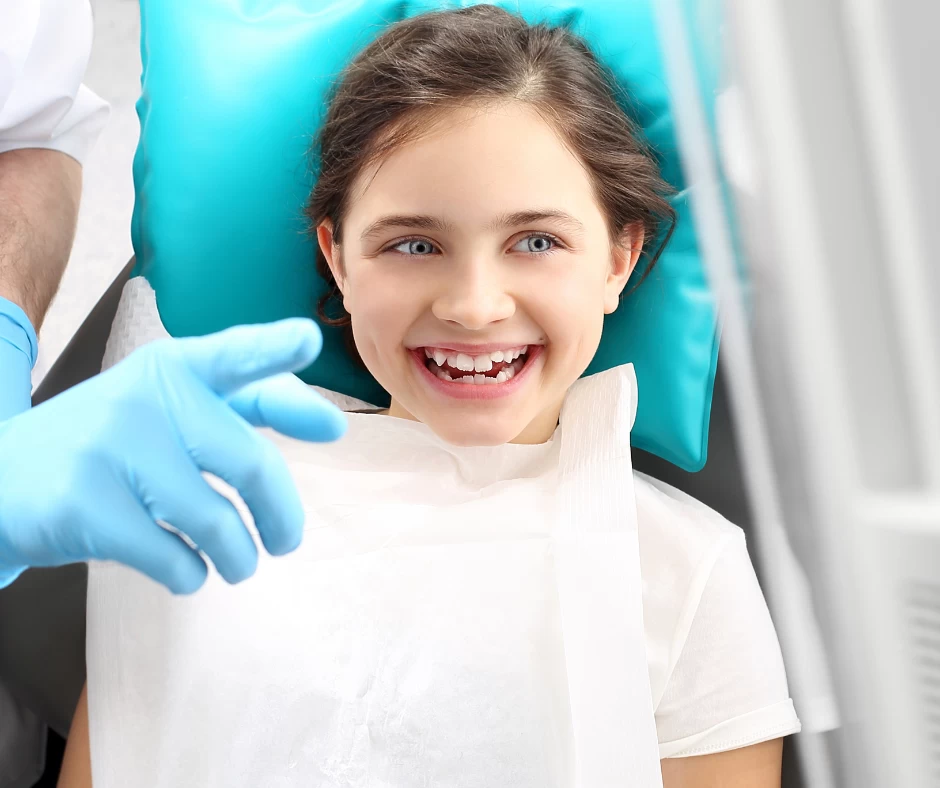 Schedule An Appointment
Book YOUR SESSION WITH YOUR DENTIST