Reveal Clear Aligners
Have you always wanted straighter teeth but didn't want the hassle or unsightly appearance of braces?
Have you always wanted straighter teeth but didn't want the hastle or unsightly appearance of braces?
Clear aligners are a series of transparent, lightweight plastic trays that correct misaligned teeth in patients with permanent dentition (i.e., all second molars). With continuous, gentle forces, clear aligners gradually move teeth to bring them into alignment. The trays are custom-made for each patient based on the mold of his or her teeth.

Aligners vs Traditional Braces
Unlike braces, clear aligners are nearly invisible. They are comfortable, removable, and easy to clean. In many cases, clear aligners require fewer dental appointments, and you don't need to visit an orthodontic specialist; your general dentist can provide your aligner treatment, saving you time and money.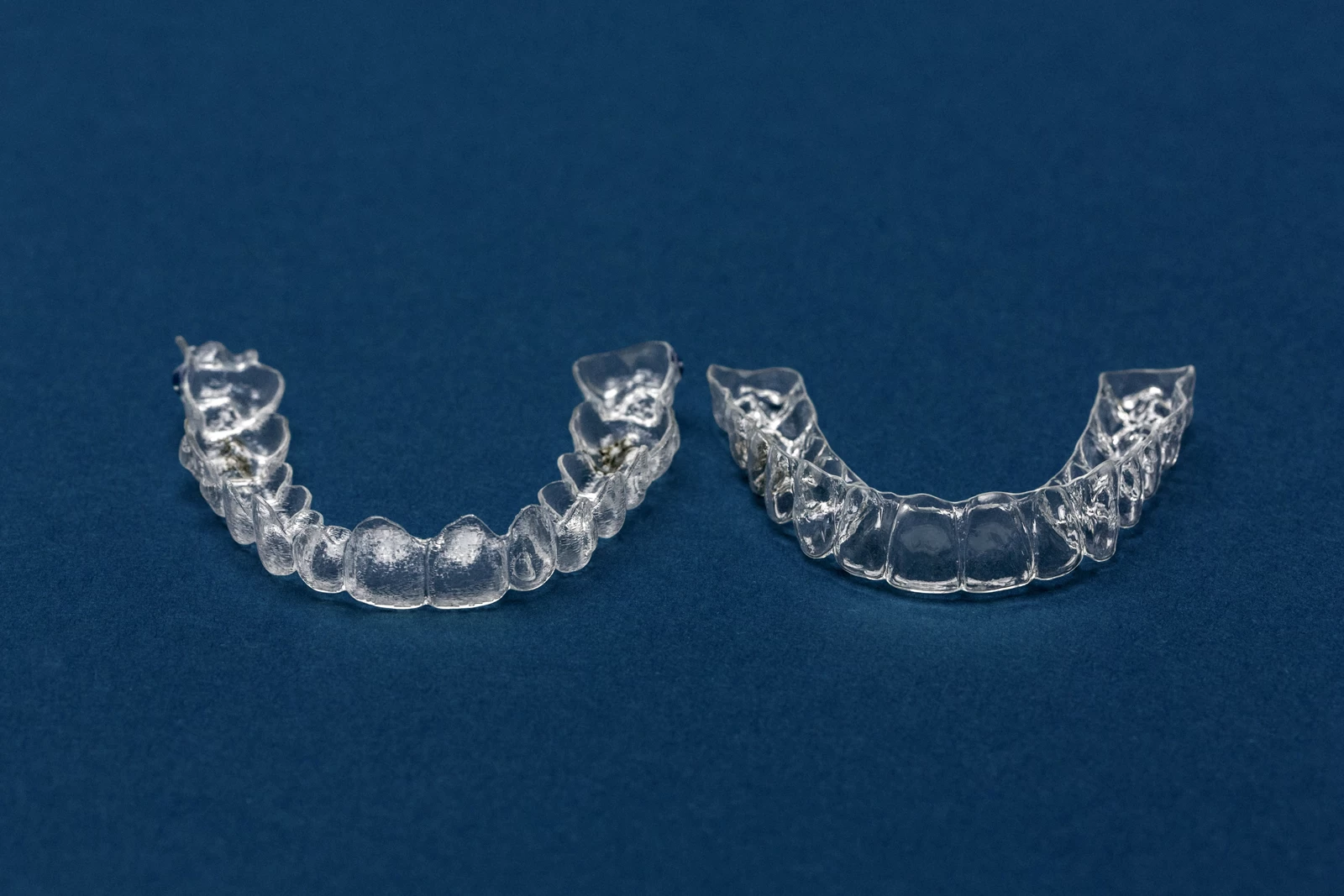 Why Reveal® Clear Aligners?
Look closely at the leading competitor tray and you'll notice they are cloudy in comparison. Reveal Aligners are practically invisible and stay clear throughout treatment – no yellowing or staining.

Most dentist-provided aligner systems require attachments or "buttons" are glued to your teeth. They require additional time at the dentist's office, and many patients find them unsightly.

Reveal was specially designed to reduce the need for attachments, while providing your dentist with the control they need. The unique material and manufacturing process provide a secure fit that hugs the teeth, resulting in accurate tooth movement using less attachments.
Clinician-Guided Treatment (or "Healthy Results")
With Reveal Clear Aligners, your smile is in the care of a trained dental professional. He/she can help you achieve a healthy occlusion (bite) to last you a lifetime.
How to Start Reveal Treatment
The process for getting Reveal Clear Aligners is simple and requires only a few appointments. If you are a candidate for Reveal Clear Aligners, you will complete the treatment through your general dentist – there is no need to visit an orthodontist.
Your first appointment might include taking dental scans or impressions. Afterwards, your doctor will develop a personalized treatment plan and provide you with your custom trays! With Reveal, you wear each tray for two weeks, and they are guaranteed to stay clear throughout the course of treatment.
What is the cost of Reveal® Clear Aligners?
The cost of Reveal® Clear Aligners can vary significantly depending on various factors, such as the complexity of your orthodontic issues, your location, the specific provider you choose, and any additional services or treatment required.
It's essential to consult us to get an accurate estimate of the cost based on your specific case and location. Additionally, you may want to inquire about financing options or insurance coverage, as these can help make the treatment more affordable.
Display The Confidence in Your New smile
Start Your Journey to a Better Smile
Reveal Clear Aligners are a simple, discreet, and affordable solution for straighter teeth. Schedule a consultation with your dentist today to find out if Reveal Clear Aligners are right for you.
Schedule An Appointment
Book YOUR SESSION WITH YOUR DENTIST