GENERAL & FAMILY DENTISTRY
We love welcoming patients of all ages to Northshore Dental Smiles, and we offer a wide range of services to help prevent and treat dental problems so that you can enjoy a healthy smile. Our experienced dentists and team work hard to help each of our patients feel at ease and work with you to develop customized treatment plans to meet your needs. Give us a call today to make your appointment.
General and family dentistry encompasses a number of dental treatments that are aimed at helping you achieve and maintain optimal oral health for a lifetime. Whether you are bringing your child for a simple dental checkup or you are in need of a more complex restorative procedure like root canal treatment, we are here to care for your family's smiles. Our experienced dentists are pleased to provide comprehensive general and family dentistry to meet all of your dental needs and goals for a healthy, beautiful smile.
We encourage all of our patients to visit us at least once every six months. During these routine appointments, we will provide a thorough dental cleaning and exam to make sure that your smile is in good health. Depending on your individual dental needs, you may need to come to our office more often. If you notice any type of dental pain or damage, or if you experience a dental emergency, we urge you to contact us as soon as possible to receive the high-quality dental care you need. To learn more about our dental services and to schedule your family's next visit to our friendly office, we welcome you to contact us today. We are excited to care for you!
GENERAL & FAMILY DENTISTRY SERVICES
Dr. Emily Lubar (Schuster) provides children's dentistry to help start your child on the path to a lifetime of healthy smiles. We go above and beyond to help your child develop positive associations with visiting the dentist and offer many resources to give you the information you need to help your child care for his or her teeth.
Dental cleanings and exams are one of the most important aspects of your ongoing dental care. These preventive treatments allow us to monitor your oral health and quickly provide any treatment that you need to repair damage to your smile and maintain a healthy mouth.
Dr. Emily Lubar (Schuster) provides dental sealants to protect your teeth from cavities and help keep your smile healthy. While sealants are typically offered to children, adults at greater risk of tooth decay can also benefit from this preventive treatment.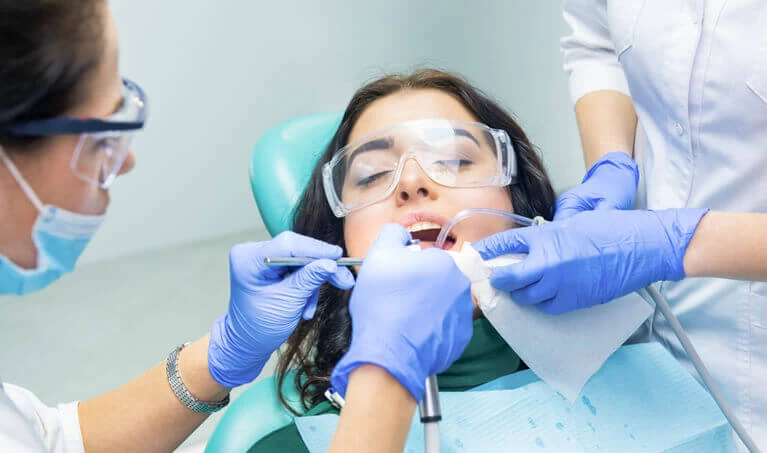 If your teeth are at greater risk for developing cavities, our dentists can provide you with a fluoride treatment to remineralize and strengthen your tooth enamel.
When your tooth is so badly damaged that restorative procedures cannot save it, Dr. Emily Lubar (Schuster) and the staff can perform a tooth extraction to remove it from your mouth before it can cause further harm to your oral health or your remaining teeth. Our dentists will then work with you to determine which type of replacement will be most suitable for your needs.
Schedule An Appointment
Book YOUR SESSION WITH YOUR DENTIST